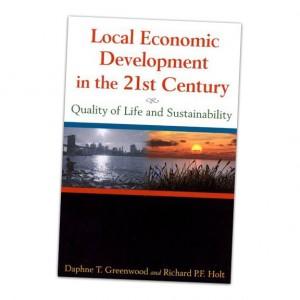 Daphne Greenwood, professor, Economics, recently published "Local Economic Development in the 21st Century: Quality of Life and Sustainability" with Richard P.F. Holt of Southern Oregon University.
The book provides a comprehensive look at local economic development and public policy and draws extensively on case studies at state and local levels. The authors advocate for a new approach to economic development that incorporates quality of life and sustainability.
The book is available from it publisher, M.E. Sharpe, www.mesharpe.com, Amazon or Barnes and Noble at Citadel Mall.