Middle school students did everything from decode their DNA to designing robots as part of a series of "real life" science workshops at UCCS June 8 and 9.
More than 300 students from the Pikes Peak region, southwestern Colorado and Eagle County visited UCCS to participate in hands-on experiences designed to stimulate interest in science, technology, engineering and math. The workshops mixed serious science and math skills with fun as students worked on projects ranging from explorations of DNA to designing mousetrap-powered vehicles, solar cars, model rockets, audio engineering, electric circuit design and crime scene investigations.
The sessions began at 9 a.m. and progressed in 90 minute blocks until 2:30 p.m. The goal of the program is to connect youth with professionals who work in science and technology fields and to generate both excitement about problem solving and tinkering, according to Dave Khaliqi, director, Center for Science, Technology, Engineering and Math Education.
"Improving student math and science skills is a national goal and a call to action for our university," Khaliqi said. "We have to start young, we have to start fast and we have to make it fun if we are going to increase the number of students who chose science, math or engineering majors in college and pursue careers in these fields."
The science workshops are coordinated with the highly successful CU Pre Collegiate Development Program which works with middle and high school students with potential to be the first in their families to attend college. The program provides students with campus visits, and study skills to encourage college attendance.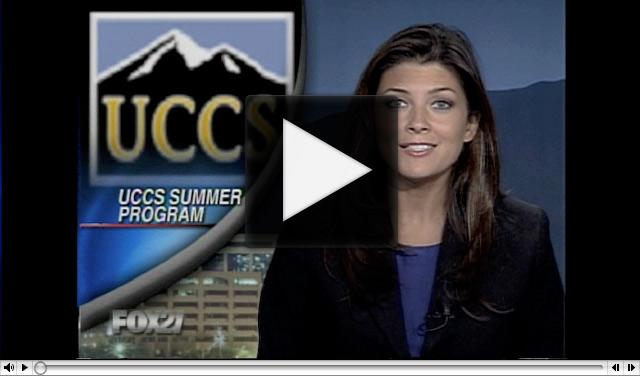 To see a FOX News segment on the event, visit http://www.uccs.edu/~ur/videos/kxrm-6-9-2010-CSTEM.mp4 (requires Quicktime)