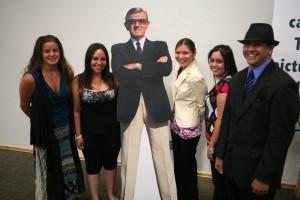 UCCS hosted a Thursday event highlighting the legacy of Bill Daniels, a business leader and philanthropist who died in March 2000.
Daniels, a decorated naval aviator in World War II and cable television pioneer, helped establish Colorado as a center of the cable television industry. Upon his death, his estate transferred to the Daniels Fund which provides grants and scholarships in Colorado, New Mexico, Utah, and Wyoming.
"This event allowed us to celebrate the vision and legacy of Bill Daniels," Venkat Reddy, dean, College of Business, said.  "We are privileged to be given the opportunity by the Daniels Fund to further his principles through the Daniels Fund Scholars and the Ethics Initiative."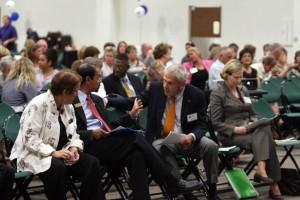 The Tenth Anniversary of the Daniels Fund was celebrated at the eight partnering universities in the Daniels Fund Ethics Initiative, an innovative program designed to instill a high standard of business ethics in graduates. UCCS was linked to the other celebration sites through a video simulcast.
"Bill Daniels began life in humble circumstances, but achieved greatness by staying true to the values he learned as a young man: honesty, integrity, and the importance of hard work and always playing fair," explained Linda Childears, president and CEO of the Daniels Fund. "His legacy has touched countless lives in its first ten years, and will continue to do so as long as there are people in need," she added.
The celebration took place in the University Center Ballroom. Special guests included nonprofit and community leaders who were joined by recipients of the Daniels Scholarship. Steve Schuck, a Colorado Springs businessman who recently concluded his term on the Daniels Fund board, served as event emcee.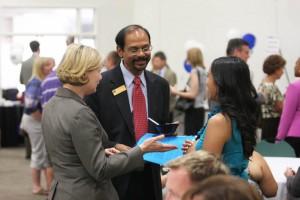 A total of 1,497 Colorado students have been named Daniels Scholars since the program was launched. This supplemental scholarship provides students in financial need with the opportunity to attend any college or university in the United States once they are accepted.
"These are promising and motivated students determined to succeed in life, but lacking the financial resources to continue their education," explained Childears. "They are outstanding young people and the Daniels Fund is proud to partner with them as they fulfill their dreams of attending college," she said.
In addition, the Daniels Fund has awarded $7.3 million in funding for Daniels Opportunity Scholarships for Colorado students. This program provides non-traditional students such as adults returning to college, returning military personnel, GED recipients, foster care youth, and those exiting juvenile justice facilities with the opportunity to attend college.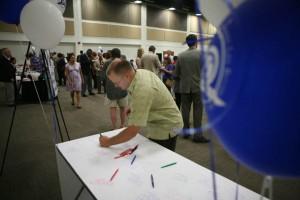 Since its inception, the Daniels Fund has approved grants totaling $169 million in Colorado. In 2010, a projected $17 million in grants will be awarded in the state. This is in addition to the funding for the Daniels Scholarship and the Daniels Opportunity Scholarship programs.
Among the many nonprofits receiving grants are: the Bill Daniels Center for Children's Hearing at The Children's Hospital, Catholic Charities and Community Services, the Charter Schools Development Corp.,  Colorado UpLift, the Denver Police Activities League, the Family Resource Center, Teach for America – Colorado, and many others.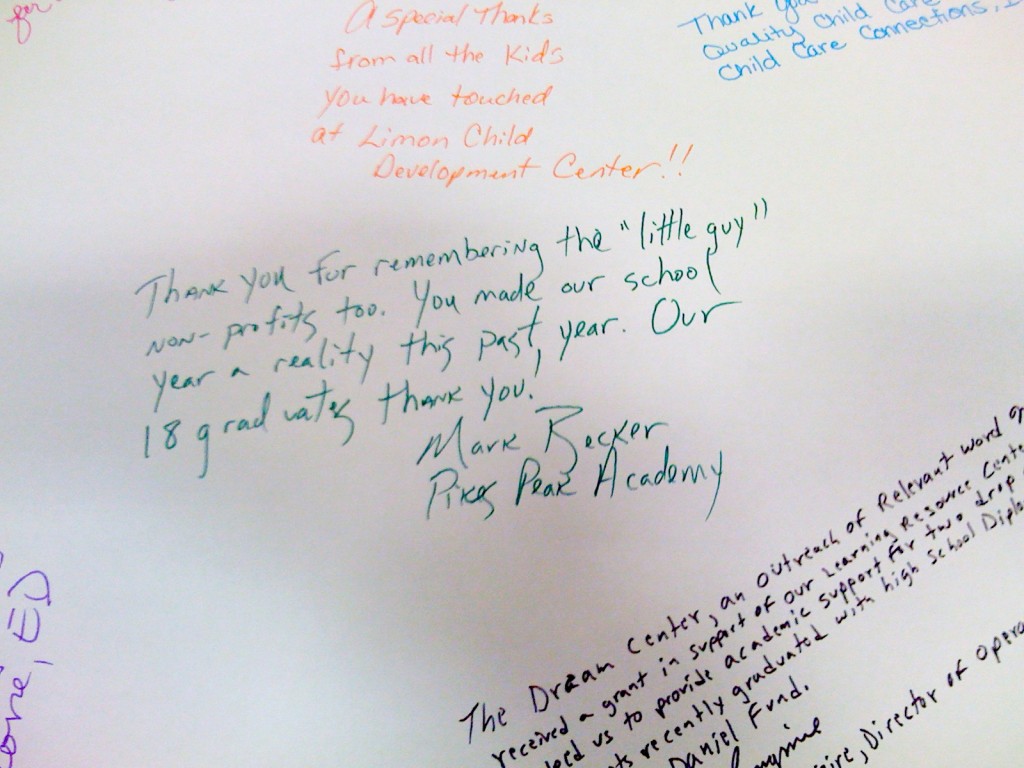 Photos by Tom Kimmell and Tom Hutton